Fast Track Intensive Driving Course – Manual & Automatic
You might want to get some assistance getting back into the flow of things if it's been many years since you last drove. If you've just returned from abroad, you'll find that some of the British roads are getting used to this.
Yet an urge to get back in the car is the one thing you share in common. And the faster, the earlier. You're actually about to start a new career. Or you may have had a raise, a shift in working habits, or a relocation to a home. The Fast Track rigorous driving course, whatever the reason, will give you the confidence you need to get back on the road.
As much training as you can take, we'll help you pack in. We will work around your requirements and goals whether you choose to go quicker or slower. If you can't make any days down there, we'll work it in, too.
You Must Have A Licence That's Valid For Driving In The UK
The Fast Track course is for drivers who can lawfully drive in the United Kingdom only. That encompasses all drivers coming from any European Union or European Economic Region of the country. If they wish to travel on British roads for longer than 12 months, drivers from somewhere else would have to trade their licence for a UK driving licence. Many of those non-EU drivers, ideally within 12 months of arriving in the UK, will also have to take a UK driving test.
In any months before the 12-month term will expire, you can also call the DVLA (Driver and Vehicle Licensing Agency) on 0870 240 0009 to find out if you have to take the UK driving exam. If you do have to take a test, we will help you prepare for it well ahead of your 12-month deadline.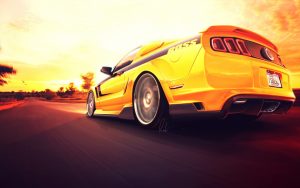 Sign Up To Our Newsletter
(We do not share your data with anybody, and only use it for its intended purpose)